The Algarve, Portugal
So it turns out that the south of Portugal has beautiful coastlines, countryside, fishes, wine, sun, waves and even a nice southerly breeze. I'd ask you not to tell anyone but I think the cat's already out of the bag… fuckers.
Well, I assume it is, otherwise why would there be so many "bloody foreigners" here? I use the phrase jovially but that was genuinely out of the mouth of some expat here when referring to all the tourists. Mad eh. (I think he voted UKIP…)
Anyways, in case you've missed the hint, the Algarve is Portugal's worst-kept secret. It has all the requisite features to make hanging out with a beer outdoors an excellent experience, which is both excellent and dangerous as a place to work remotely from. I spent a month in Lagos, an expat/tourist-filled pretty little port town. I imagine it's hell here in August but off-season it's quiet enough to never worry about how busy a restaurant/bar is, the beach is empty, the tours are quiet and the sun is hot, but not that flay-your-skin kind of hot. There was admittedly a bit of rain for a few days, but meh, I barely noticed it in-between all the glorious sunshine.
Most of my time in Lagos was spent working or pootling around the town itself, and that's not bad. Got 5 week's of apartment* for ~900 Euro's (by no means a huge place but the fiber was sweet and it had a cosy & quiet vibe) which was perfect for what I needed it for. The town is "Okay". It's very touristey and, no offence peeps, but the expats here are either 80 or that slightly-too-into-an-odd-combo-of-weed-and-buddhism side of hippy that makes for dreary and awkward pub-conversations. The restaurants and bars are decent. The food is worse than Lisbon but better than other places and the views are marina-filled and nice. All in all it's average.
But enough about the town, its brilliance comes from its 'base'-ability (I should totes trademark that). For the first few weeks I didn't get it. I stayed local. But then a buddy visited for a week and he hired a convertible**. Turns out the rest of the Algarve is excellent. It's pretty sparsely laid out, there are beautiful coves, endless cliffs to walk along the top of, bits that are ace to wander up with a little bit of fear that the tide might not let you get down. Even the touristey lobster traps (get it, because they're sun-burnt pink? … like lobsters? 😛) such as Sagres and Benagil are super-awesome.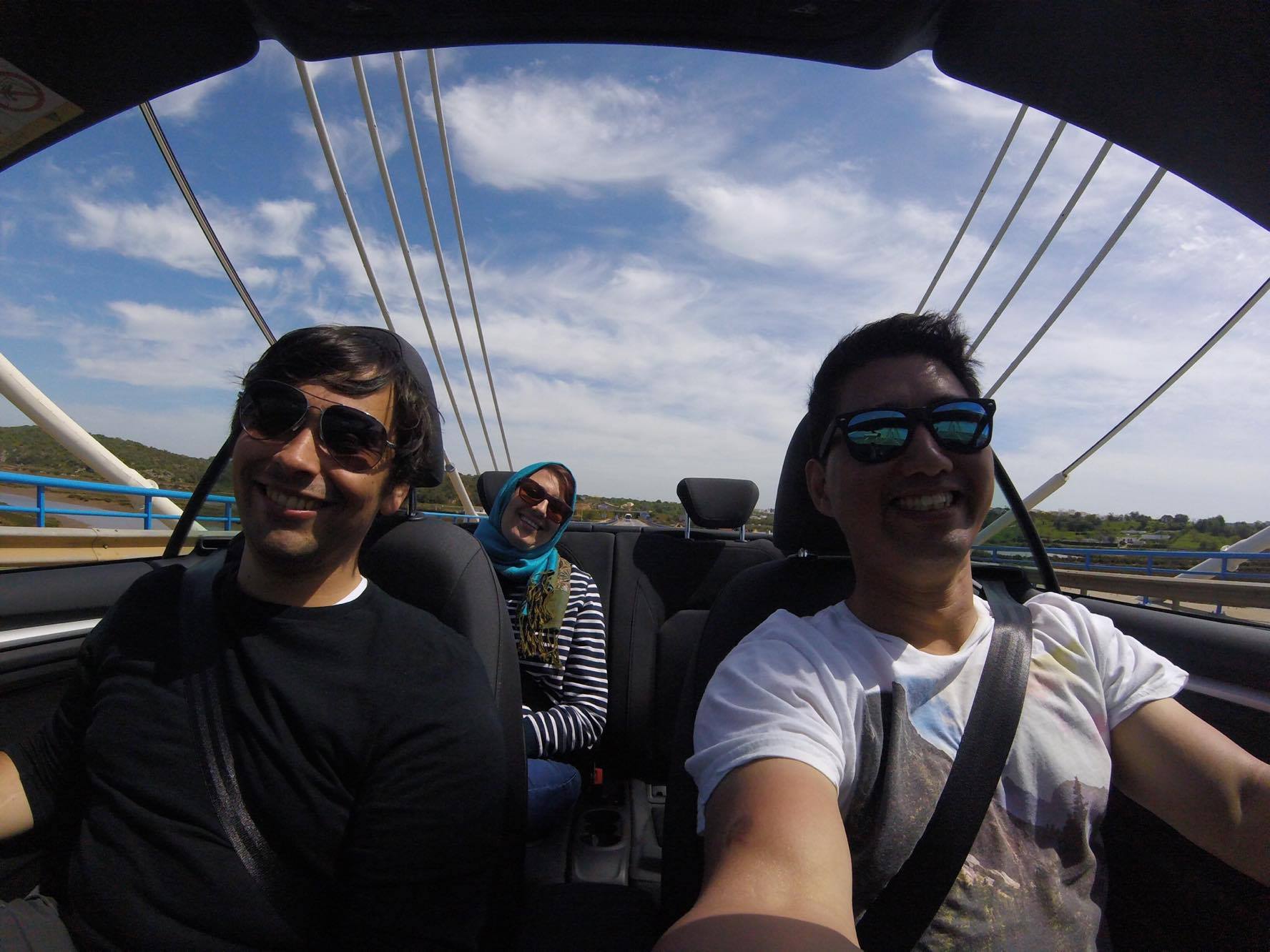 But, if an endless sea-scape isn't your thing, the hills and forestey bits around here are superb. As a proud British northerner I tend to warble on about the brilliance of the North of England's countryside (we got moors for days bruv). But today I know that we'll never win when compared to the Algarve. Driving around the area on empty roads, singing terribly to 90's britpop and soaking in the sights makes it impossible to keep up my usual grumpy frown. It's like a sunny, better version of home.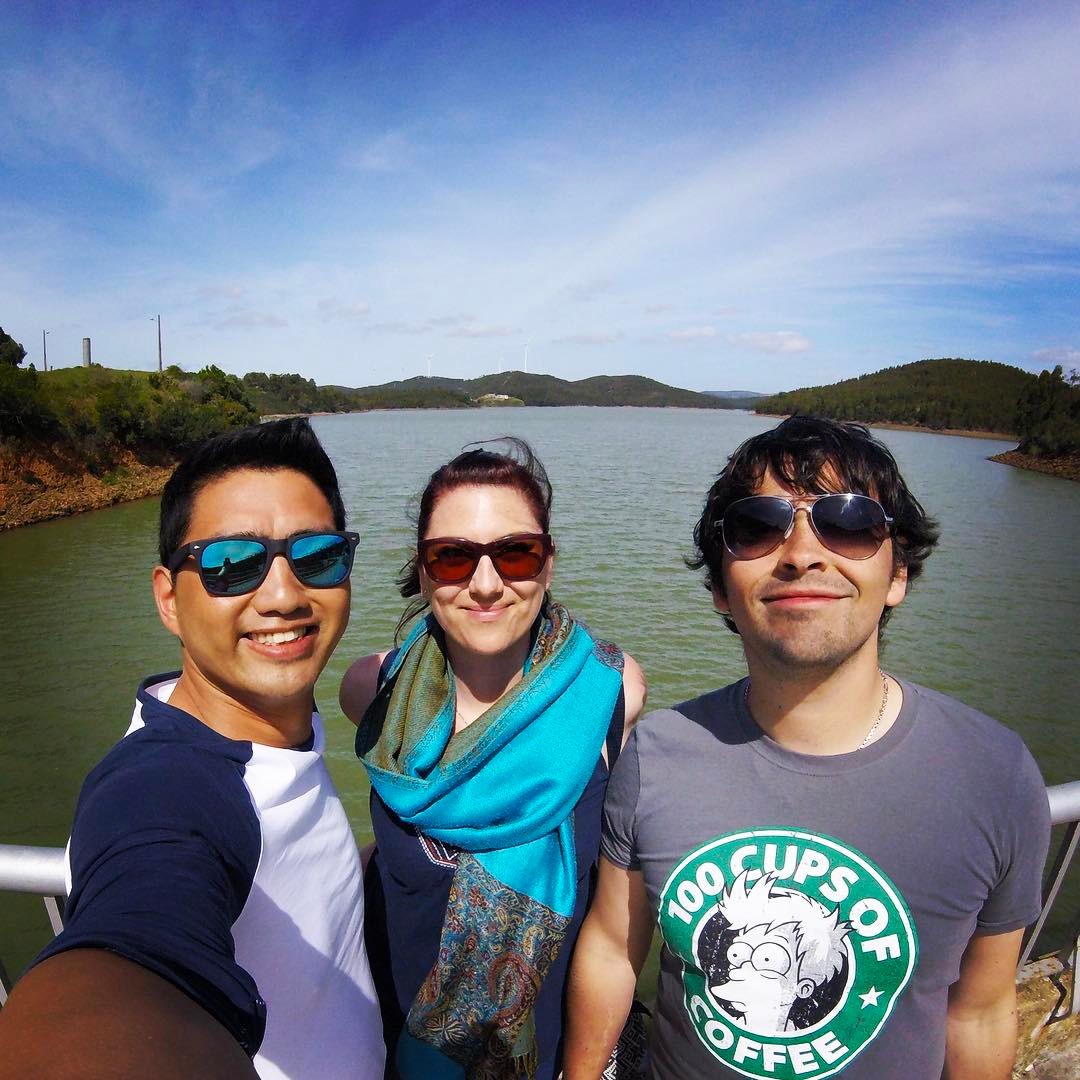 So to summarise, I'm giving the Algarve a score of 347***
Pros:
Natural Coastal Beauty.
Natural Non-Coastal Beauty.
Some good historic-y tourist traps.
Decent monthly-airbnb deals, especially if you avoid the peak seasons.
Sun, Surf & Wine****
Cons:
Fucktons of expats, either old-as-fuck or hippy-as-fuck.
Food is mostly meh due to tourists.
A Kayak bashed into my arm leaving a really big bruise which is something that could definitely happen to you too and so counts as a con…. fuck kayaks.
* Yes that's my airbnb link, what of it? 😛
** It wasn't quite a big red shark but DAMN is it a fun way to get around a sunny country :D
*** Scoring method yet to be decided.
**** Seriously, I get the occasional Sangria but for more regular drinkings why not just stick to wine?